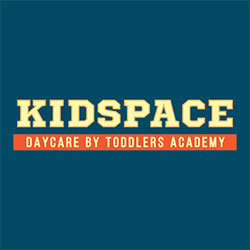 Kidspace
KIDSPACE center in Ring Mall is divided into two different zones, providing two radically different services for children and parents. The two separate halls are designed to be part of a complete room that meets the needs of all family members.
The two Zones are as follows:
KidSpace Zone 1: The Play Zone
The Play Area provides supervision and care for babies and young children from 10 a.m. to 22 p.m., Monday through Sunday.
We have experienced and motivated animators who take care of your little treasures, thus allowing you to complete any engagements you may have in the Mall. Our life has become too busy and demanding! So whether you're busy or need time to shop or shop, want to work out with us or just need some free time to dine with friends or go to the movies, we're here to we provide you with the necessary service and support.
In addition to the reliable staff, we have many entertainment facilities in KidSpace Zone 1: The Play Zone, which are distributed and marked according to their concept and the age of the children. Thus, "Mother ship" in the Game Zone has: - The Moon Base: separate and specialized care area for babies and young children - The Holodeck: Built-in home theater and PS4 (play area) with a fun and exciting PlayStaion experience for older children. - The Bridge: The main playground for older children type Jungle, also Art Activities and Arts and last but not least - amazing birthdays!
KidSpace Zone 2: The Wellness Zone
Wellness Zone 2 is a holistic fitness experience in a fun, safe, caring and inclusive environment for boys and girls, regardless of age, skills or ability level.
Zone 2 offers sports and fitness lessons, which include classes in Yoga and Pilates, traditional Boxing, Kickboxing, Taekwondo, MMA, Sambo, wrestling, sumo and cardio training, provided by famous Bulgarian and world champions in the sport.
Also in Zone 2 are offered dance lessons, Zumba for children and Zumba-fitness for adults, Hip-Hop, Latino, House, Modern Dances and other modern forms of dance.
Each class ends with a discussion of individualized health and wellness goals, promoting a healthy and holistic approach to the health of our mind and body.
Classes are available Monday through Sunday. Please contact us today for more details for an experience you will not forget in a place convenient for you!
KIDSPACE zone 1 and zone 2 are looking forward to seeing you! So come and see what everyone is talking about and have fun with us!